Privacy Statement. This embed will serve content from youtube.com.
The United States incarcerates more people, in both absolute numbers and per capita, than any other nation in the world. Since 1970, the number of incarcerated people has increased sevenfold to 2.3 million in jail and prison today, far outpacing population growth and crime.
Not everyone is treated equally in the criminal justice system. Racial bias keeps more people of color in prisons and on probation than ever before. One out of every three Black boys born today can expect to go to prison in his lifetime, as can one of every six Latino boys — compared with one of every 17 white boys. Black people are also subject to pretrial detention at a higher rate than white arrestees with similar charges and history.
Here are the stories of three people whose experiences show the toll that an abusive and unjust criminal system takes on individuals, families, and communities.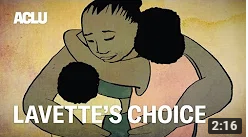 How does unaffordable cash bail affect families? Learn more about Lavette's story.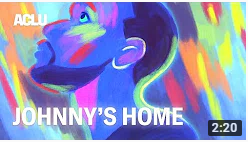 What's it like returning to society and your family after 13 years in prison? Learn more about Johnny's story.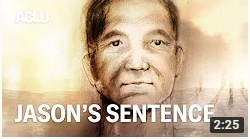 What happens when mandatory minimums force judges to hand down life sentences for drug crimes? Learn more about Jason's story.