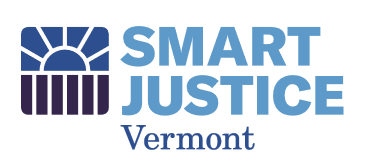 The U.S. represents just 4% of the world's population, yet we lock up nearly 25% of the world's prisoners.
In Vermont, our incarceration rate has tripled since the 1980's. We imprison African American men at a higher rate than any other state, and too often people living with addiction and mental illness are imprisoned in lieu of treatment.
And we do it all at great cost - the Vermont Department of Corrections estimates $142 million in expenditures in FY2017.
As part of the ACLU's national Campaign for Smart Justice, we and our allies are committed to cutting Vermont's prison population in half. Here's how:
Holding Prosecutors Accountable: State's Attorneys are powerful figures in Vermont's criminal justice system. These elected officials have enormous power to entrench mass incarceration, or help end it.
 
Winning Legislative Reforms: Vermont's legislature will be considering bills in the coming year to reduce the prison population, prevent incarceration, and reduce the barriers preventing individuals who have served their time from rejoining their communities. We will be fighting for them!
 
Advancing Racial Justice: Ending mass incarceration is not enough. We must also end the shameful racial disparities in our criminal justice system
Smart Justice Vermont Coalition Partners
Our Smart Justice partner groups represent constituencies that are most likely to be impacted by the criminal justice system, and people taking action to fight for the solutions that are needed to reduce incarceration in their communities. To learn more about how your group can join our campaign, contact smartjustice@acluvt.org.
Black Lives Matter of Greater Burlington
Justice for All
The Root Social Justice Center - Brattleboro
Rutland Area NAACP
Vermont Women's March
Vermonters for Criminal Justice Reform
Windham County NAACP
As the campaign unfolds we will be updating this space often with news updates and resources.