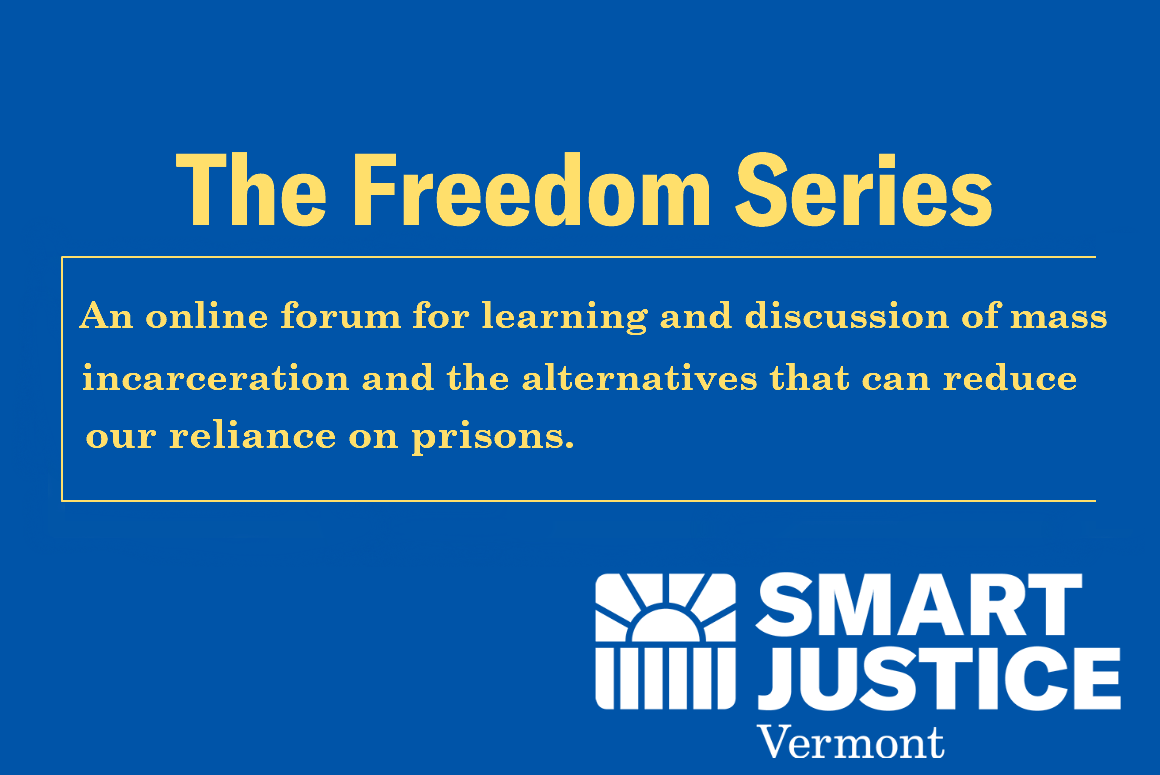 In the 1980s, Vermont's prison population was just a third of what it is today.  Nationally, the United States' prison system has become the largest in the world, warehousing over 2 million people at enormous costs to taxpayers. Why do we lock so many people up, and is it actually making us safer?
This spring, Smart Justice Vermont will explore questions like these in The Freedom Series, an online forum for learning and discussion on the problem of mass incarceration, its causes and the alternatives that can help us reduce our reliance on prisons.
These webinars are free and open to the public.  Register to RSVP and receive instructions on how to join via your phone or computer.